Monthly Archives: February 2017
I couldn't resist making a bid on another C100, this time a 1968 model. I didn't get a chance to view it and I wish I did. It's in a bit of a ppor state. Fortunately I have a lot of OKish  parts that I changed on my other 1965 C100. So far I've fitted another rear wheel and tire, indicator lenses, ignition coil (it was missing) and cleaned up the carb. If I can get the carb to stop leaking I will swap it with the carb on my 1965 model. I think I'll just get this one running and sell it. I can't be bothered to do it up and get it registered.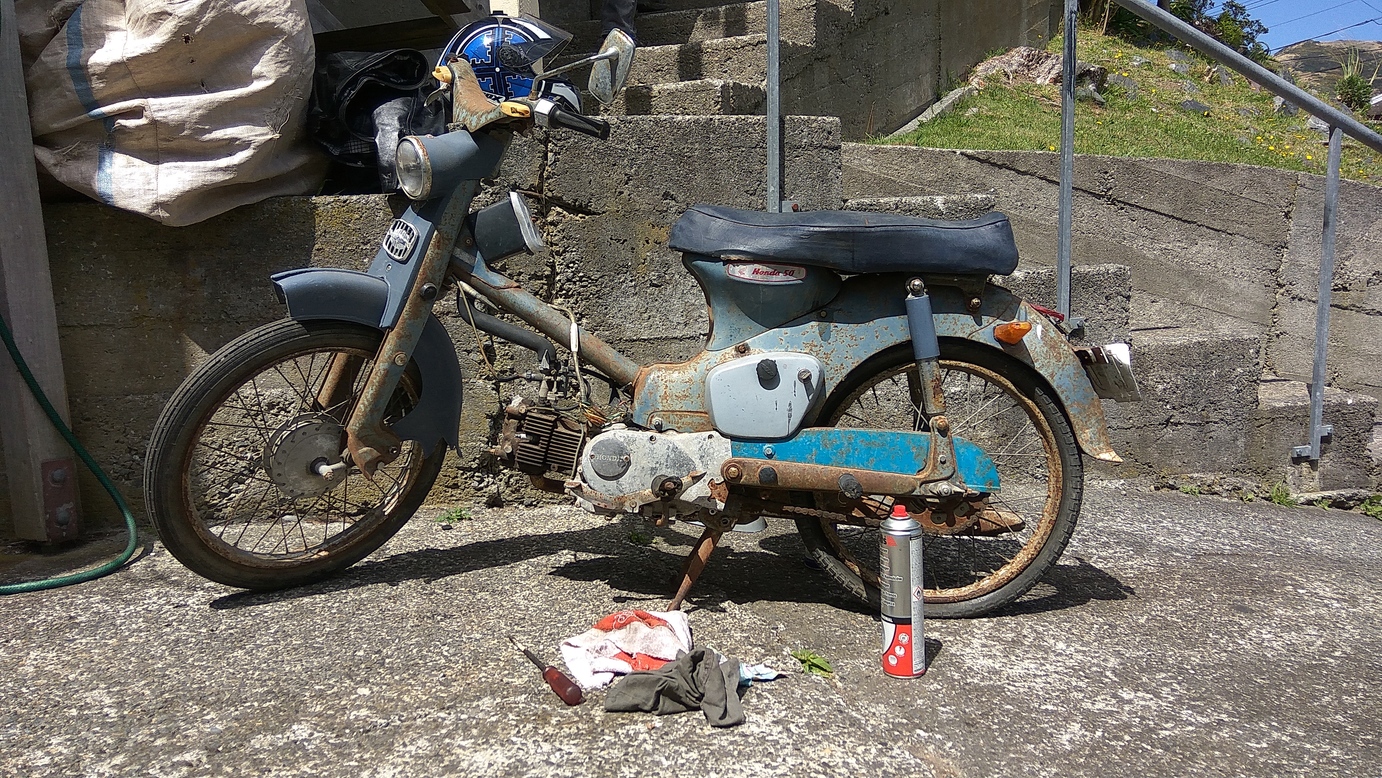 I traded in the V Strom on a KTM Duke 390. The V Strom was just too big and heavy for city use and difficult to get in and out of the garage. The KTM is very light, quite powerful and generally fun to ride. I test rode the Royal Enfield Continental GT, SV650 (LAMS restricted version) and the Yamaha MT-03. The KTM won because it was on special with a $1000 off and the dealer gave me a really good trade in value on the V Strom. The Yamaha came in a close second, but the dealers valuation of my trade in wasn't enough to sway me.
Now I have to run it in!